CamRanger2 reddot winner 2020
CamRanger 2 og CamRanger Mini er muligens det beste tilbehøret til din Canon, Nikon, Sony og Fuji DSLR kamera.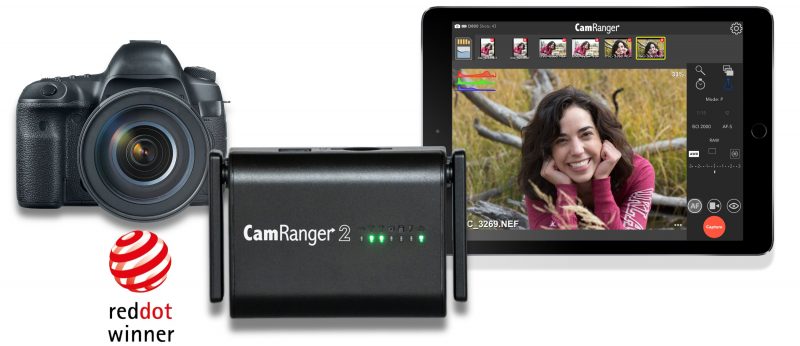 Wireless Tethering & Advanced Camera Control
"CamRanger was the single-most important accessory we have ever purchased for our photography business, saving us hundreds of hours every year as well as making our job easier."  – Casey D.
Wirelessly tether and control your camera from up to 500 ft away. The CamRanger 2 works with Canon, Fujifilm, Nikon, and Sony cameras. Software / apps are available for iPad, iPhone, Android, and Mac & Windows computers.

Learn more about the CamRanger 2 and see it in action:
CamRanger 2 Reviews: See what others are saying
The CamRanger 2 is proud to have been awarded a Red Dot Product Design Award.
A Red Dot award has worldwide recognition and is known as one of the most sought-after endorsements of excellent product design and functionality.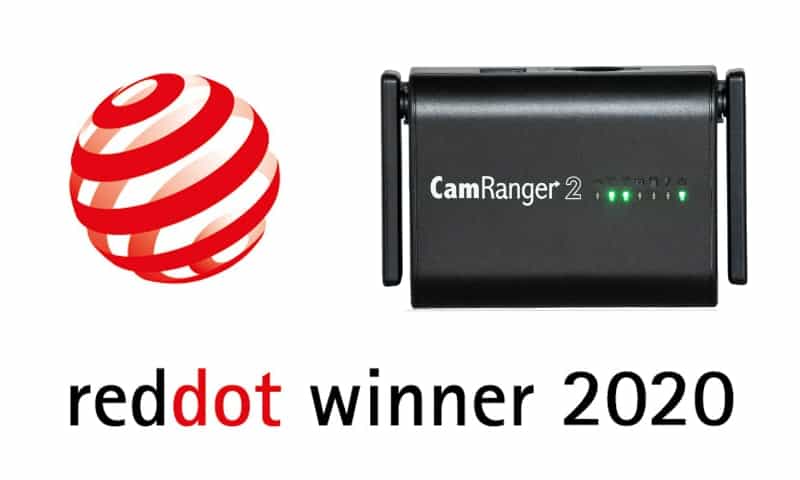 The CamRanger 2 makes its own WiFi network
Dual band 2.4 GHz / 802.11n and 5 GHz / 802.11ac networks
Connection range up to 500 ft
About 5 times faster than the original CamRanger and the connection is more stable
Wirelessly capture images with the CamRanger 2 or trigger from the camera
Thumbnails automatically appear on the top of the screen after taking a picture
Tap a thumbnail to view the image or configure for images to automatically display
Images are always saved to the camera card and optionally can be saved to the device
Pinch zoom or double tap to view full resolution images up to 200% to check focus and details
Use a variety of overlays, including gridlines, histogram, EXIF, highlight and shadows, other images, and more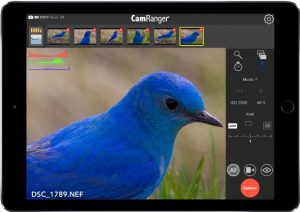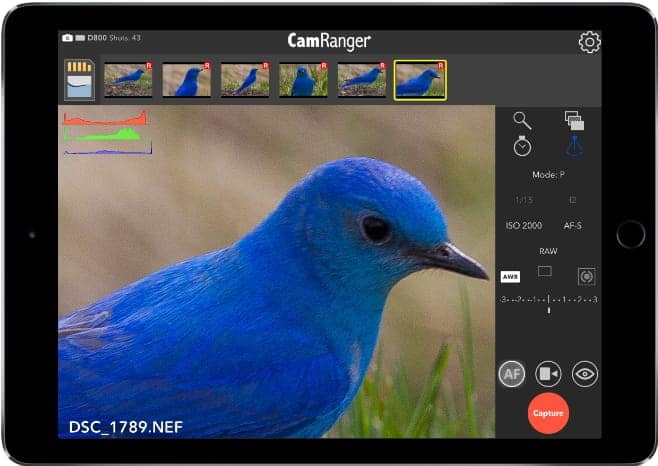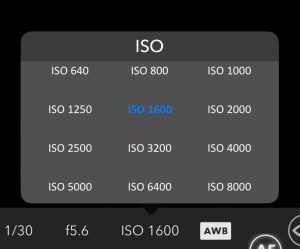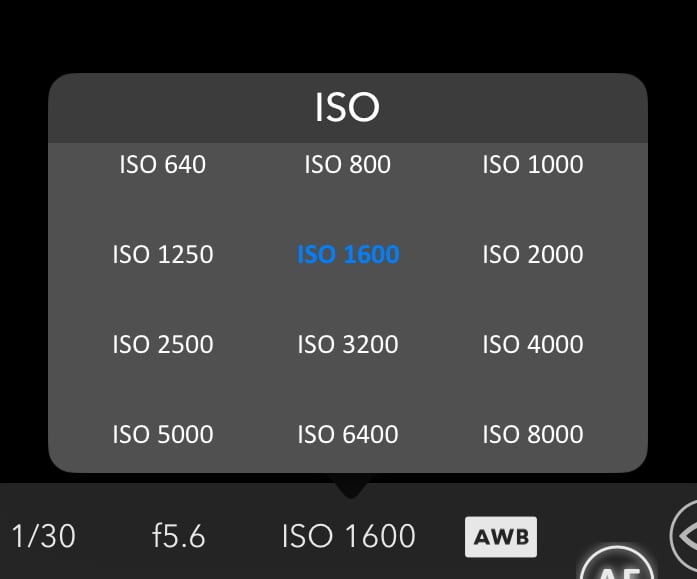 Remotely view and adjust camera settings:
Shutter Speed, Aperture, ISO, Metering Mode, Drive/Shooting Mode, White Balance, Image Format, Focus Mode, Auto Exposure Mode, Exposure Compensation & Bracketing, Toggle AF/MF


* Available options can vary by camera
Stream live view to check composition, focus, and exposure
Tap on an area of interest to focus on that spot
Double tap to zoom in to 100% or 200% zoom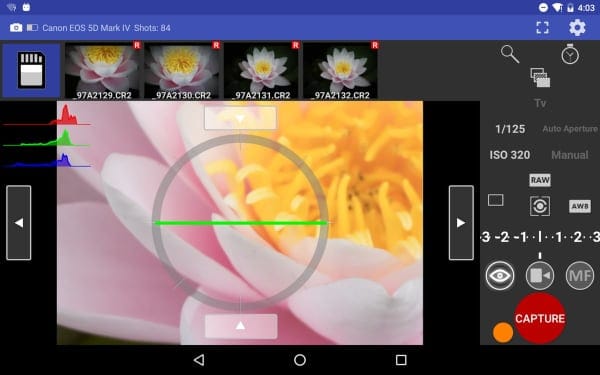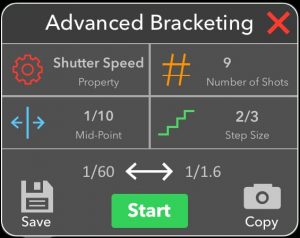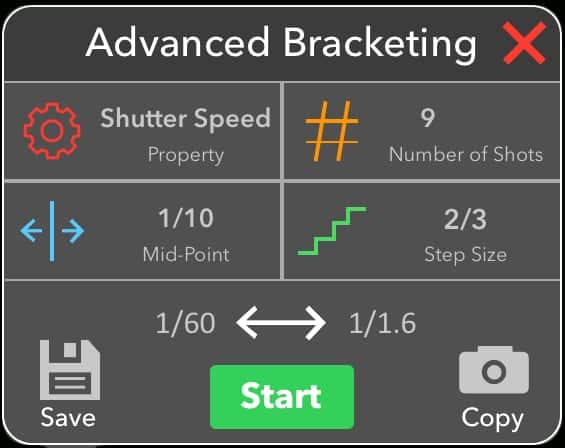 Advanced HDR / Exposure Bracketing
Configure the CamRanger 2 to take a series of pictures automatically varying Shutter Speed, Aperture, or ISO – much more flexible than in-camera bracketing options.
Perform bulb HDR sequences
Images can then be post-processed with 3rd party software
See more HDR examples

 

or check out our help article

 

with more information.
Adjust Focus and Focus Stacking
Provides very precise focusing control with touch focusing or incremental focus adjustments
Great for situations requiring awkward camera placements
Perform automatic focus bracketing to enhance depth of field
Set pre-defined focus points
See more

 

macro examples

 

or check out the articles on

 

adjusting focus

 

and performing

 

focus stacking.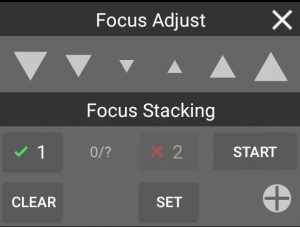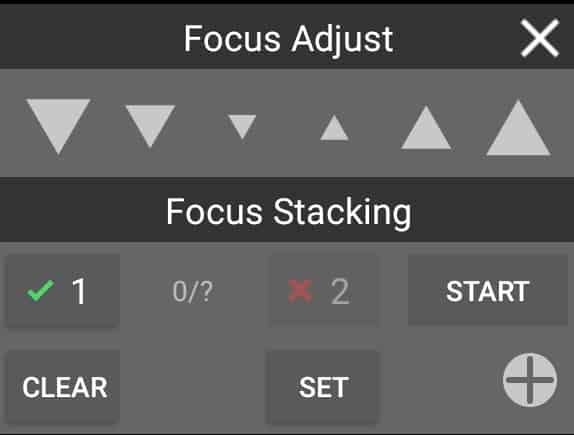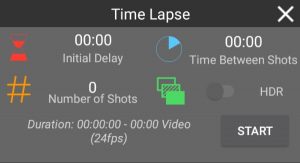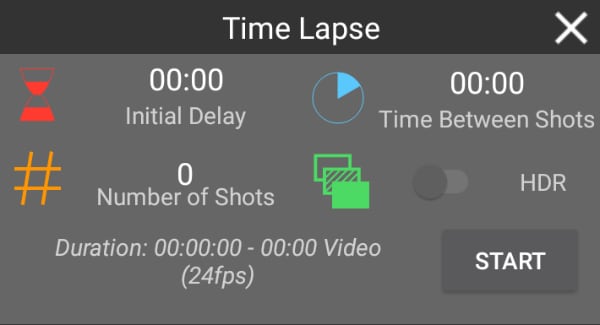 Intervalometer / Time Lapse
Configure as an intervalometer to take time lapse sequences
Supports bulb mode with typical start-stop control and by using custom defined shutter lengths
Combine HDR with time lapse
No need for your device to remain connected after starting
See more details in our

 

intervalometer help article.
Rate images

 

to quickly make selects during the shoot
View all rated images
Compare up to 4 images side by side and even

 

edit images

 

in the CamRanger 2 iOS app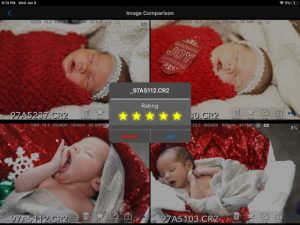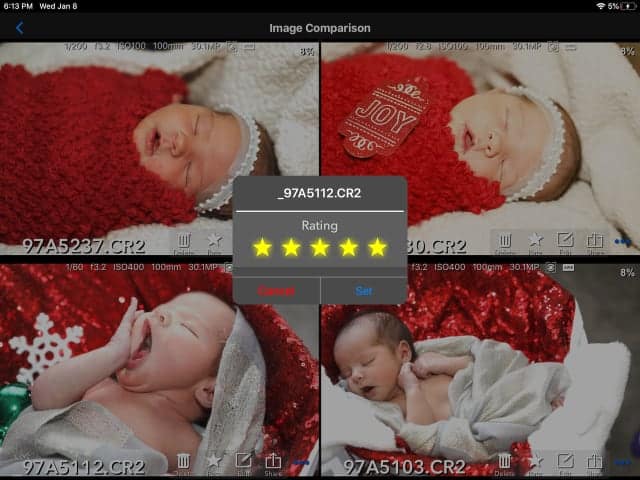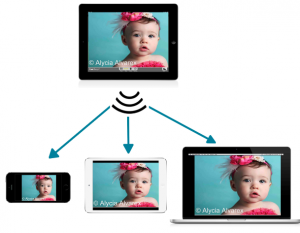 Send images to multiple tablets, phones, and computers

Also stream live view to multiple devices

Use the separate CamRanger Share app
Watch a video

 

or read the

 

help article

 

for more information
Upload to Social Media, Dropbox, and FTP
Upload images to social media, including Facebook, Twitter, and Instagram
Copy images to an FTP server or Dropbox, either individually, or automatically
See more details in our

 

image sharing article.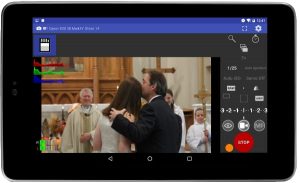 Start and stop movie recording
View video while recording
Focus adjustments and touch focusing
Download or stream videos with most cameras
See more video examples.
SD Card slot on the CamRanger 2
Required for Sony and Fujifilm cameras
Optional for Canon and Nikon and can be used as an automatic backup for images or to organize selects

The CamRanger 2 is the best equipment and best software for remote tethering and camera control.
Exact features can vary based on the camera and platform. Please refer to the individual supported camera pages or platform comparisons for more details.
For more detailed information be sure to check out our help articles to find hardware specs, searchable user manuals, additional feature details, and more. Please also view some demo and tutorial videos from our YouTube channel to see the CamRanger 2 in action.
Also see a detailed comparison of the CamRanger 2 compared to the CamRanger mini and to the original CamRanger.
Legg igjen en kommentar
Skriv et svar